Communications Specialist Providing Content Creation
and Strategy for Mission-Driven Organizations
Twenty-plus years of hands-on experience in the marketing, design, and editorial fields deliver unique insights for every client to best tell the world about what they do through visual and written communications.  An outside perspective is often helpful in taking your mission to the next level, but don't worry—I don't stay an outsider for long.  I specialize in mission-driven projects and non-profit organizations and am deeply dedicated, with a proven ability to collaborate with a variety of team members to develop and disperse accurate and compelling content.

Uniquely skilled at seeing the forest, AND the trees, I get the big picture of your organization's mission and needs, and then, in collaboration with you and/or your team, we develop the details and a plan to have your organization showcasing its best.  Together, we identify your strengths, your audiences, and develop a plan for your projects.   My clients find that not only do I help them develop content strategies and aesthetics, but also in the process, I am able to help them hone their message and communicate their purpose more effectively to clientele, employees, supporters and funders. 
Excellence in content strategy, writing & design move messages forward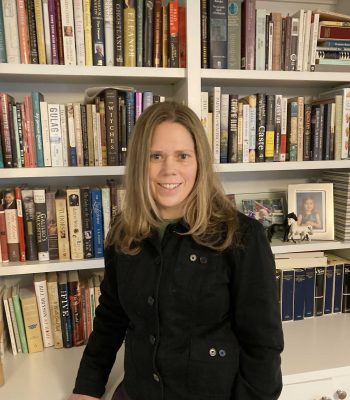 I have spent my entire career crafting messages to inform, educate and inspire.  My focus areas include educations, health care, and research.  I believe that health care and education are basic human rights and am passionate about using my skills to better human lives and bridge inequity gaps through communication.  My empathy helps me tap into messages and I quickly grasp concepts so we can, in turn, engage the community.  Content output options are myriad, but include interview Q&A style content in text and video, print pieces, infographics, human interest articles, press releases, and digital infographics.
Let's work together to clearly and compassionately communicate with your audiences!

CLIENTS & PROJECTS INCLUDE:
Grameen PrimaCare
Pearce Real Estate
MY HERO Project
SARAH Foundation & SARAH, Inc
Seedlings Foundation
Soundview Family YMCA
Truth in Advertising
Guilford Veterinary Hospital
Pritzker Vlock Family Office
R.J. Julia Booksellers
Seedlings Educators Collaborative
Side by Side Literary Productions
Special Olympics Connecticut
Yale University School of Medicine